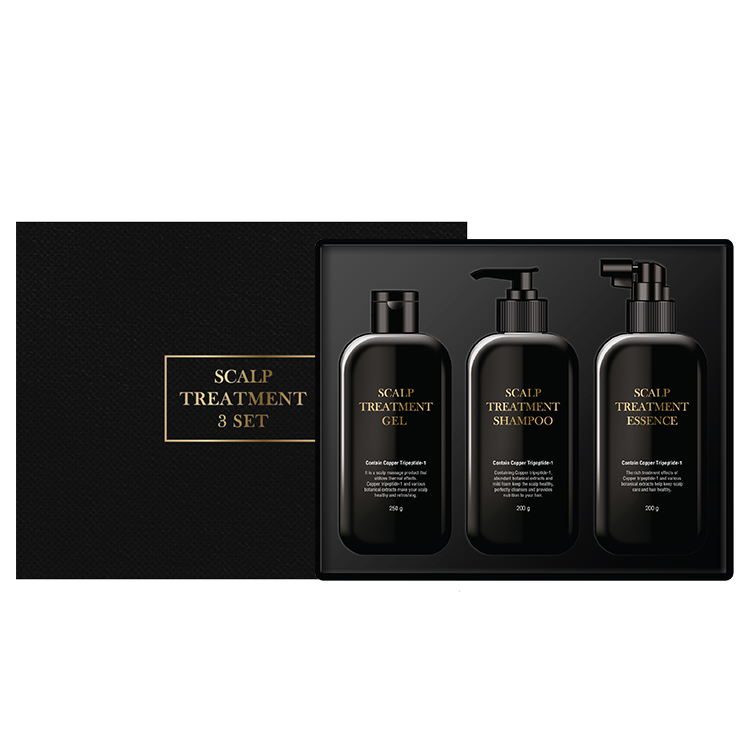 FLOERE SCALP TREATMENT 3 SET
Price inquiry(see details)
Cappertripeptide-1 and various plant extracts make your scalp and hair healthier.
SHAMPOO 200g GEL 250g ESSENCE 200g
Details of Product
Manufacturer

Hwajin Bio Cosmetic Co., Ltd. / 36-16, Seangmyeonggwahakgwan-gil, Hongcheon-eup, Hongcheon-gun, Gangwon-do

Distributor

Hwajin Cosmetics Co., Ltd. / 9Fl., 246, Dangsan-ro, Yeongdeungpo-gu, Seoul, Republic of Korea

Country of Manufacture

Republic of Korea

Capacity

SHAPOO 200g / ESSENCE 200g / GEL 250g
Precautions for Use

1) When using cosmetics or after use, if there are any abnormal symptoms or side effects such as red spots, swelling or itching by direct sunlight, consult a specialist.
2) Do not use on wounded area.
3) Precautions for storage and handling
A) Keep out of reach of children
B) Keep away from direct sunlight.
4) Do not store in a hot or cold place
5) Wash off eyes immediately.
6) Hair Shampoo
A) Wash immediately if it gets into eyes.
B) If it is not washed out with water after use, it may cause hair loss or discoloration.