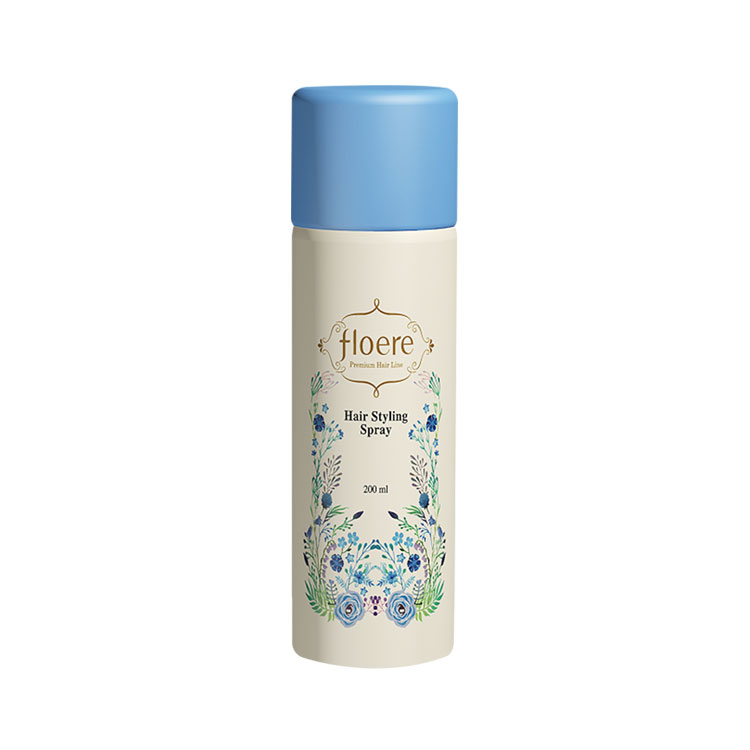 FLOERE HAIR STYING SPRAY
Price inquiry(see details)
FLOERE HAIR STYING SPRAY
Strong setting styling helps keep your hair long and adds natural gloss.
---
Capacity 200ml
Details of Product
Manufacturer

Hwajin Bio Cosmetic Co., Ltd. / 36-16, Seangmyeonggwahakgwan-gil, Hongcheon-eup, Hongcheon-gun, Gangwon-do

Distributor

Hwajin Cosmetics Co., Ltd. / 9Fl., 246, Dangsan-ro, Yeongdeungpo-gu, Seoul, Republic of Korea

Country of Manufacture

Republic of Korea

Capacity

200ml

Precautions

1) When using cosmetics or after use, consult with a specialist if there is any abnormal symptom or side effect such as red spot, swelling or itching by direct sunlight.
2) Do not use in wounded areas.
3) If you get into your eyes, wash it immediately
4) Precautions for storage and handling
A) Keep out of reach of infants and children
B) Do not store in hot or cold places
5) Do not spray for more than 3 seconds in succession to the same area.
6) Do not spray around the eyes or mucous
7) Be careful not to inhale direct gas
8) Shake enough before use
9) Make sure to close the cap after use.