FLOERE FOAM CLEANSER
Price inquiry(see details)
Grain-containing high-density micro bubbles foam cleanser that removes pores and makeup residue.
---
120 g
Details of Product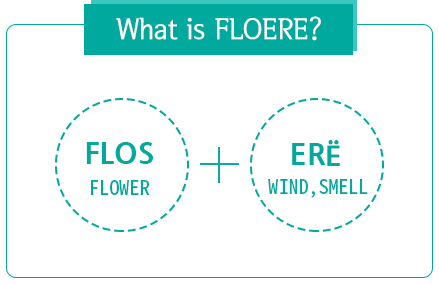 Moisturizing and strengthening function keeps your skin moist and gentle even after cleansing.
It contains a variety of grain powder to remove make-up with a soft touch and creamy foam.
Main Ingredients
Vitamin E Derivatives

Antioxidant and moisturizing effect Helps maintain skin's lipid balance and maintain moisture to help maintain healthy skin.

Papaya extract

rich in various vitamins and carotenoids to help revitalize the skin and smooth the stratum corneum to help create clean, smooth skin texture.

Grain powder

Amaranth and brown rice powder are natural scrubs to gently massage the skin, and nutrients from the grains remove nutrients and nutrients for healthy skin.

Flour

Flour-rich protein, amino acids and vitamins help to keep your skin healthy.

10 complex herbal extracts

Rosemary, Lavender, Time, Sentied Geranium, Tea Tree, Peppermint, Eucalyptus, Peppermint, Lemon Balm, Oregano extracts calms the skin and gives it a comfortable feeling, .
* Only for raw material characteristics
Manufacturer

Hwajin Bio Cosmetic Co., Ltd. / 36-16, Seangmyeonggwahakgwan-gil, Hongcheon-eup, Hongcheon-gun, Gangwon-do

Distributor

Hwajin Cosmetics Co., Ltd. / 9Fl., 246, Dangsan-ro, Yeongdeungpo-gu, Seoul, Republic of Korea

Country of Manufacture

Republic of Korea

Directions for use

Take a moderate amount, foam it with water, rub it evenly on the face, and rinse it clean with water.

Precautions

1) When using cosmetics or after use, consult with a specialist if there is any abnormal symptom or side effect such as red spot, swelling or itching by direct sunlight.
2) Avoid using the injured area
3) Precautions for storage and handling
A) Store out of reach of children
B) Keep it away from direct sunlight
4) Do not store in a place that is hot or cold
5) If a grain enters the eye, wash it with water. If there is any problem, consult a specialist.