FLOERE FACE SCRUB PEELING
Price inquiry(see details)
It contains cellulose, clay and peeling to remove dead skin and exfoliate gently.
---
120 ml
Details of Product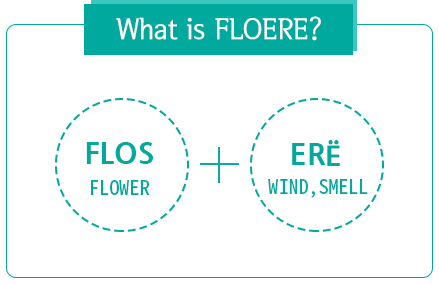 Purple clay and cellulose powder, which are less burdensome for the skin, keep the skin soft.
It has a gentle peeling effect, and the skin is moist and smooth after use, making your skin feel refreshed.
A gommage method provides fun and cool skin care time.
FLOERE FACE SCRUB PEELING
FLOERE FACE SCRUB PEELING
Main Ingredients
Cellulose Powder

Powder extracted from the cotton fibers grown in the northern part of France. This is a powder that removes the old stratum corneum, waste and dust through the action of the skin smoothly and cleanly.

Kaolin (purple clay)

Natural minerals from clean areas help to keep pores clear and clean.

Papaya extract

rich in various vitamins and carotenoids, helps to revitalize the skin and smoothes the stratum corneum to help create clean, smooth skin texture.

Sunflower Seed Oil

Contains Vitamins A and E to enhance moisture and contains lecithin to help improve skin texture.

Echium Plantagename Oil

Enriched with unsaturated fatty acids such as alpha and gamma linolenic acid, it gives nutrition and conditioning to your skin and helps to revitalize your skin.
* Only for raw material characteristics
Manufacturer

Hwajin Bio Cosmetic Co., Ltd. / 36-16, Seangmyeonggwahakgwan-gil, Hongcheon-eup, Hongcheon-gun, Gangwon-do

Distributor

Hwajin Cosmetics Co., Ltd. / 9Fl., 246, Dangsan-ro, Yeongdeungpo-gu, Seoul, Republic of Korea

Country of Manufacture

Republic of Korea

Directions for use

After washing the face, take a proper amount of water and massage your hands lightly. Then rinse it with lukewarm water.
(Use the area around the eyes and mouth. 2-3 times a week is recommended)

Precautions

1) When using cosmetics or after using direct sunlight, consult a specialist if there are any abnormal symptoms or side effects such as red spots, swelling or itching.
2) Avoid using the injured area
3) Precautions for storage and handling
A) Store out of reach of children
B) Keep it away from direct sunlight
4) Do not store in a place that is hot or cold
5) If a grain enters the eye, wash it with water. If there is any problem, consult a specialist.