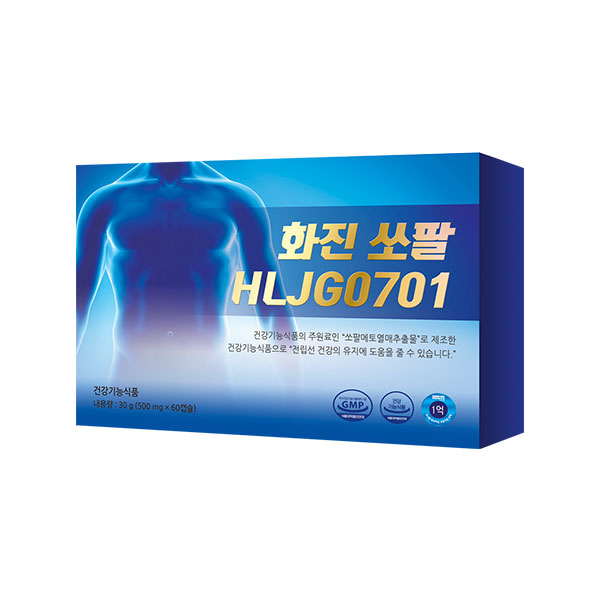 HWAJIN SSOPAL HLJG0701
Price inquiry(see details)
The main ingredient of health functional food, Saw Palmetto can help to maintain health of prostate health."
---
30g(500mg X 60 Capsules) Health Functional Food
Details of Product
HWAJIN SSOPAL HLJG0701
HWAJIN SSOPAL HLJG0701 product is recommended to this people.
If you feel like you have to urinate after urinating,
For those who have stopped urinating or come out thinly
Urine is hard to hold and you often see it.
The person who urinates when he or she needs to be strong.
People who wake up often because they need to urinate
Who wants to help with prostate health?